Solo R3-43107 3 oz Graduated Medicine Waxed Paper Cold Cup (Case of 5000)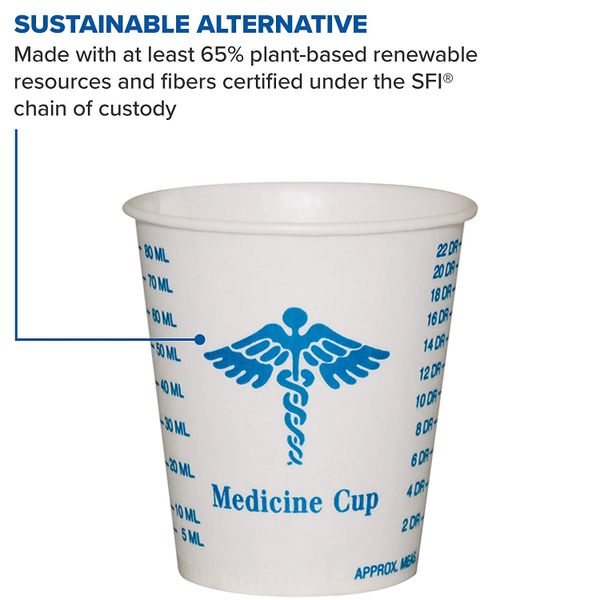 This SOLO R3-43107 3-oz. wax-coated paper cup with graduated measurements measures 2.2 x 2.3 inches (Dia x H) and is suitable for dispensing water or medications. (Dia is diameter, the horizontal distance from one side to the other; H is height, the vertical distance from bottom to top.) The cup is coated with wax for rigidity and protection from leaking, and has graduated measurements printed on the side for making accurate liquid measurements. It meets ASTM International standard D6868 for compostability. This wax-coated paper cup with graduated measurements is suitable for use in a variety of medical testing and patient care settings.
SOLO manufactures disposable plastic, paper, foam, and post-consumer recycled content cups, plates, and other products for food and beverage service. The company, founded in 1936, is headquartered in Lake Forest, IL.
3-oz. wax-coated paper cup with graduated markings for dispensing water or medication

Measures 2.2 x 2.3"

Wax coating for rigidity and protection from leaking

Graduated markings on side of cup for accurate liquid measurements

Meets ASTM International standard D6868 for compostability